Coroner should find missing girl Quanne Diec died by homicide, inquest told
14th April 2021
A young girl who vanished on her way to school in Sydney's west more than two decades ago was likely killed in a homicide shortly after her disappearance, an inquest has been told.
Quanne Diec, 12, was last seen on the morning of July 27, 1998, when her mother watched her walk away from their Granville home towards Clyde train station. She never arrived at the station.
Vinzent Tarantino, 53, was charged with Quanne's murder in 2016 after he walked into a police station and claimed he abducted her, strangled her, and dumped her body in Sydney's south. He was found not guilty in 2019 following a trial in the NSW Supreme Court.
Mr Tarantino's barrister successfully argued in the trial that her client made a false confession because he feared for his life and believed he was being pursued by bikies, after he witnessed the aftermath of a triple bikie murder at the Blackmarket Cafe.
Giving evidence in the trial, Mr Tarantino said he was not involved "in any way" in the abduction or murder of Quanne, and it was never his intention to mislead the police.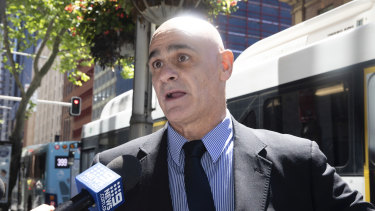 On Wednesday, at an inquest in the NSW Coroners Court, advocate assisting the Coroner Howard Mullen said the loss of a child is heartbreaking, and he sends his condolences to Quanne's family for their "devastating" loss.
Senior Constable Mullen said the inquest will determine if Quanne is deceased, and if so, the manner and circumstances of her death and when it occurred.
He said there had been a "lengthy and comprehensive investigation", including speaking to a woman who saw a young girl get into a white van on the morning Quanne disappeared.