Fourteen new alleged victims accuse Sydney man of sexual violence
21st April 2021
A Sydney man is accused of sexual violence against 19 women and girls, allegedly meeting his victims through work and friends as well as while out clubbing and partying.
Anthony Stevo Glumac, 24, who describes himself on social media as a personal trainer, chef and devoutly religious, faces 47 charges in relation to his alleged victims, who were aged between 14 and 28.
Mr Glumac, who now works as a labourer, was arrested in December and charged with 15 sexual violence-related offences with five complainants who were aged between 15 and 24.
Following a public appeal by detectives at the time of his arrest, another 14 women and girls came forward with allegations and police laid a further 32 charges on Monday, including 16 counts of sexual intercourse without consent, five counts of common assault and the aggravated sexual assault of a victim aged under 16.
"Police will allege in court the additional offences relate to a further 11 women – aged between 18 and 28 – and three girls – aged 14, 16 and 17 – for offences that occurred in Darlinghurst, Wollongong and across south-west Sydney," NSW Police said in a statement on Wednesday.
Other alleged offences occurred in Sydney's southwest in the suburbs of Tahmoor, Picton and Campbelltown.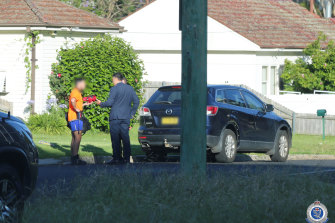 The investigation was triggered in September 2020 following a complaint by a 24-year-old woman.
In court on Wednesday, police prosecutor Len Kerr labelled the prosecution of Mr Glumac an "unusual matter" given the large number of complainants and charges.