Maryam Hamka's brother tells of alleged attack
20th April 2021
"He bashed her black and blue," said Mr Hamka.
Mr Hamka said his family had tried to follow up concerns with the police over Mr Loughnane's behaviour in recent months, but his sister had begged them not to.
"A lot of my family members were trying to talk with the police," he said.
"She was scared, so she'd call up the police and say 'he didn't do this to me'. She was so scared of him, so terrified."
Ms Hamka was picked up by Mr Loughnane late in the afternoon on April 10 from her Barkly Street home in Brunswick, where she lived with her mother and sister.
Her brother said their mother, Susan, had pleaded with her daughter not to leave with Mr Loughnane.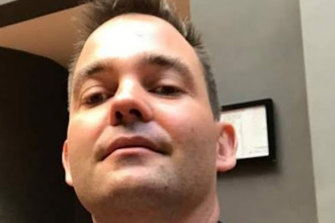 "She's just upset too – because she blames herself. My mum actually witnessed her go and she said 'please don't go'," he said.
"My mum watched Maryam get in the car with Toby."
Missing persons detectives released CCTV footage of Ms Hamka leaving Albert Street Woolworths in Brunswick at 5.30pm. It is the last known sighting of her.
Mr Hamka said he and his family were distraught and were desperate to find his sister.
"I'm so shattered, I haven't been to work [since she disappeared]. I'm losing $1500 a week [not] concreting but I don't care. I can't sleep," he said. "I just want to bring her home."
Ms Hamka was not employed when she went missing and although she would sometimes not come home for a day or two, her brother said she would always stay in touch.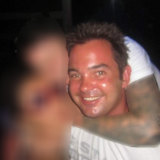 "It was never more than two days away and she'd always call my mum every day and she would say, 'I'm here safe'," he said.
She was known for her loving nature toward her nephews and nieces, Mr Hamka said.
"She had such a big beautiful heart, she had nothing but love for all her family. It was in her nature to always help others before she helped herself."
Detectives seized items from Mr Loughnane's Well Street home in Brighton on Friday after his arrest, taking a computer and a red Mazda sedan.
Loading
Records show Mr Loughnane also owned a property in Fiddes Street, Moorabbin.
Mr Loughnane will face Melbourne Magistrate's court on April 30 for the alleged December incident.
A police spokesman said on Tuesday the missing persons squad was continuing its investigation and Mr Hamka pleaded with anyone with information to come forward.
"Please, just so we can bring our sister home."
Police are appealing to anyone with information regarding Ms Hamka's whereabouts to contact Crime Stoppers on 1800 333 000 or submit a confidential crime report at www.crimestoppersvic.com.au
With Simone Fox Koob
Support is available from the National Sexual Assault, Domestic Family Violence Counselling Service at 1800RESPECT (1800 737 732).
Rachael Dexter is a breaking news reporter at The Age.