Police hunt for fresh clues in underworld abduction
16th April 2021
Detectives have released fresh footage they hope will help solve a kidnapping case linked to Sydney's underworld.
The victim, who was 20 at the time, was abducted in Ryde on October 24 last year and rescued by police in Bankstown three days later suffering minor injuries.
He was tortured by his kidnappers who demanded millions of dollars from his father, a convicted drug dealer, it was previously reported.
It's the third time police have made a public plea for information over the kidnapping.
Last month, Strike Force Nicotiana detectives released CCTV vision of a 2016 white HiAce van that entered an underground car park just before the man was violently abducted.
At the time the vision of the HiAce was captured, stolen number plates were fixed to the van and the front windscreen had distinctive markings.
Police have now released CCTV vision of two further vehicles of interest – a white Toyota Corolla and a dark-coloured Toyota HiLux – seen in the area after the abduction.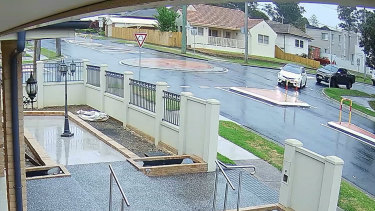 "We don't believe the victim was ferried around in those cars. However, the people in those cars may be able to assist with our investigation," Detective Superintendent Andrew Koutsoufis said.