Police rack up huge legal bill defending former Newtown top cop Simon Hardman, freedom of information documents show
"[Why] NSW Police defend these kind of matters so ferociously is to discourage people from taking action," Mr Sheehy, who has left the force, said.
"'The organisation is trying to protect a system of complaint handling which has long been misused … to systematically target and bully officers."
A NSW Police spokesperson noted its insurer had covered the bill and the spend was not allocated on a per local area command basis.
"[NSW Police] complies with its obligations under the model litigant policy and will defend claims where appropriate," the spokesperson said.
"We will also look to resolve matters and make settlement offers where appropriate."
In 2015, Superintendent Hardman wrongly accused four homosexual officers in his command of drug use.
He also falsely alleged the group had "an anecdotal reputation for loose morals and reckless behaviour" and two of the officers were "notorious for their promiscuity".
The complaint triggered a six-month undercover investigation by police's professional standards command, which found no evidence of wrongdoing by Mr Sheehy, Christian McDonald, Shane Housego and Steven Rapisarda.
The officers are suing NSW Police for discrimination and are awaiting judgment.
They also lodged a series of freedom of information requests for the investigation files, through which they discovered the extent of the surveillance.
However, they lost a case before the NSW Civil and Administrative Tribunal over access to some files withheld and were ordered to pay the force's costs.
NSW Police have spent $937,307 defending both matters, without taking into account the costs that appear set to be recovered in the freedom of information matter.
The fifth homosexual officer, sergeant George Zisopoulos, was sacked in 2015 for suspected drug use following a hair follicle test ordered by superintendent Hardman.
Mr Zisopoulos had an unblemished record in the force spanning more than 17 years and insisted that the follicle test was flawed.
He was vindicated by the Industrial Relations Commission last year, which ordered his reinstatement and found his dismissal to be "harsh, unreasonable and unjust".
Police are appealing.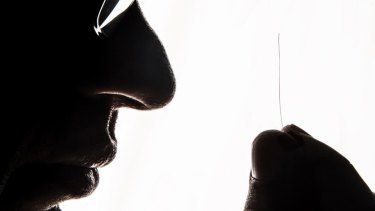 Documents obtained by the Herald show just over $500,000 has been spent so far defending police in the proceedings against Mr Zisopoulos.
The NSW Police spokesperson said its insurer had recovered some costs in defamation proceedings that were initially pursued but then abandoned by Mr Zisopoulos.
The total legal bill will hinge on the outcome of the two matters awaiting judgment.
Loading
"Any further legal expenditure will be determined by the results of these decisions and whether any party elects to appeal," the police spokesperson said.
Member for Newtown and Greens MP Jenny Leong said the expenditure by NSW Police was "indefensible".
"The homophobic targeting of people in their workplace  is clearly unacceptable," she said.
Mr Sheehy said in hindsight, he didn't think he would pursue the legal action again.
"The cost involved mentally and financially has been huge," he said.
Carrie Fellner is an investigative reporter for The Sydney Morning Herald.